Which legal tech solution supports the different phases of contract management? We've compiled an overview for you to gain a more in-depth understanding of these questions. You can also see which legal tech providers use artificial intelligence (AI) at a glance.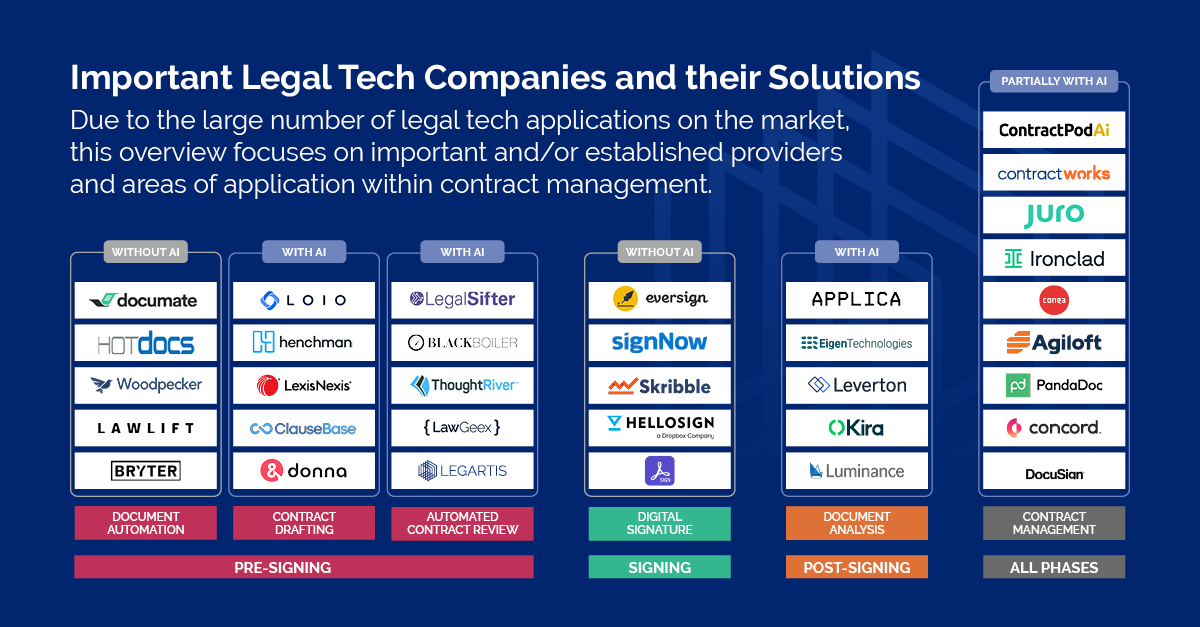 In this overview, you will discover:
Classification of Legal Tech Companies. Where in the contract life cycle are the solutions from important legal tech and legal tech AI players best implemented?
Large Legal Tech Map. A handy overview of legal tech companies and their areas of application.
CLM solutions vs. specialised providers. Why opt for specialised providers? See the advantages at a glance.